"Very, very highly recommended, Don't Drink the Pink excels in both illustrative quality and several underlying messages about life and learning." – D. Donovan, Senior Reviewer, Midwest Book Review
Don't Drink the Pink
Follow the special relationship between Madeline and her Grandfather as they both grow and share in the most magical birthday experiences. Filled with secrets to uncover and brimming with imagination, Don't Drink the Pink explores a number of basic concepts including colors, numbers and the reality of growing older.
Life Skills
Don't Drink the Pink is packed with positive life skills for children aged 3 to 8. A major theme for this book is aging and what this might look like for a grandchild and a grandfather. Other life skills include learning about colors, ordinal numbers, rhyming, reading and encouraging imagination. Overall, this book is great for teaching the value of family – no matter how young or old.
Journeys
"The greatest thing in this world is not so much where we stand as in what direction we are moving" – Johann Wolfgang von Goethe
I tend to talk a lot about journeys. I think the idea relates well to what I'm doing as a writer, but it also relates generally to the life-process of growing and learning. As we embark on this journey, it can often be difficult to discern truth from trends; rectitude from reputation; or best-practice from best-marketed. Life doesn't come with a detailed roadmap so it's sometimes all too easy to find ourselves going with the flow.
I want to suggest that the direction we move is important – and that the right books in our lives play a huge part in setting that direction.
As a writer, my mission has been to gain a deep understanding of the journey we all take and to offer inspiring, insightful and imaginative tales that instil a love of reading, accelerate learning and ultimately develop powerful life-skills.
Find Out More
"B.C.R. Fegan combines the whimsical spirit of a Dr. Seuss book with the spine-tingling mystery of a haunted house in his picture book Don't Ever Look Behind Door 32." – BlueInk (Starred Review)
Don't Ever Look Behind Door 32
The magical Hotel of Hoo is a mysterious place with some very unusual occupants. As our guests explore the strange hotel, they are invited to experience everything it has to offer with just one warning… don't ever look behind door 32.
Life Skills
Don't Ever Look Behind Door 32 is perfectly suited to growing young minds in a whole host of areas. Great for children aged 3 to 8, a major theme for this book is prediction (what's behind the next door); and concentration (can you count the number of items that relate to the door's number). Of course, like all my books, there are many layers. Other life skills learned or reinforced within the pages are counting, mystery, rhyming, reading and a healthy dose of imagination.
Life Skills
"We should not judge people by their peak of excellence, but by the distance they have travelled from the point where they started" – Henry Ward Beecher
If life is a journey, then our capacity to navigate our travels, negotiate the challenges, and explore with confidence will be determined largely by our life-skills. For this reason, it makes a lot of sense to seek out and develop the right kind of skills.
While reading isn't the only way we cultivate these life-skills, it is certainly a potent way for us to frame almost any skill we seek to develop. Each one of my books rests on: the strengths of developmental psychology; a considered philosophy of education; and an understanding of best-practice teaching curriculums from around the world.
As a writer, my vision is to utilise each of these branches in order to craft an effective library of life-skills for travellers – regardless of where the journey began.
Find Out More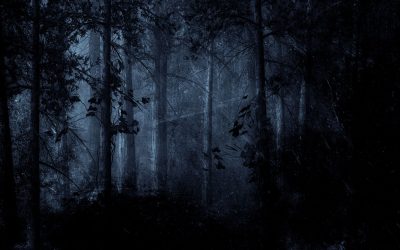 It has been a while since I last opened my journal. Days have given way to nights, and this cycle has in turn produced weeks and then months. By these measurements of time I have worked hard, and yet as I have worked, I have been joined by an unwelcome...
read more
You can change your mind at any time by clicking the unsubscribe link in the footer of any email you receive from us, or by contacting us through the website contact form. We will treat your information with respect. For more information about privacy, please see the
Privacy Policy
. By clicking OK, you agree that you are 16 years of age or older and that we may process your information in accordance with these terms.
We use MailChimp as our marketing automation platform. By submitting your details, you acknowledge that the information you provide will be transferred to MailChimp for processing in accordance with their Privacy Policy and Terms.