"Very, very highly recommended, Don't Drink the Pink excels in both illustrative quality and several underlying messages about life and learning." – D. Donovan, Senior Reviewer, Midwest Book Review
Follow the special relationship between Madeline and her Grandfather as they both grow and share in the most magical birthday experiences. Filled with secrets to uncover and brimming with imagination, Don't Drink the Pink explores a number of basic concepts including colors, numbers and the reality of growing older.
Don't Drink the Pink is packed with positive life skills for children aged 3 to 8. A major theme for this book is aging and what this might look like for a grandchild and a grandfather. Other life skills include learning about colors, ordinal numbers, rhyming, reading and encouraging imagination. Overall, this book is great for teaching the value of family – no matter how young or old.
"B.C.R. Fegan combines the whimsical spirit of a Dr. Seuss book with the spine-tingling mystery of a haunted house in his picture book Don't Ever Look Behind Door 32." – BlueInk (Starred Review)
The magical Hotel of Hoo is a mysterious place with some very unusual occupants. As our guests explore the strange hotel, they are invited to experience everything it has to offer with just one warning… don't ever look behind door 32.
Don't Ever Look Behind Door 32 is perfectly suited to growing young minds in a whole host of areas. Great for children aged 3 to 8, a major theme for this book is prediction (what's behind the next door); and concentration (can you count the number of items that relate to the door's number). Of course, like all my books, there are many layers. Other life skills learned or reinforced within the pages are counting, mystery, rhyming, reading and a healthy dose of imagination.
THE POWER OF WORDS
A writer wields a pen like an artist holds a paintbrush. With each stroke, worlds are created, minds expanded, emotions heightened and beauty beheld. In the hands of a master, writing can grip the heart and envelope the mind like any piece of music or motion picture. Sentences hold such humble power. Laying on a page and calling out to no-one. Yet to those who choose to read them, like magic they can release upon the mind such inspiration, that they would change a person completely. This is the power of words.
Find Out More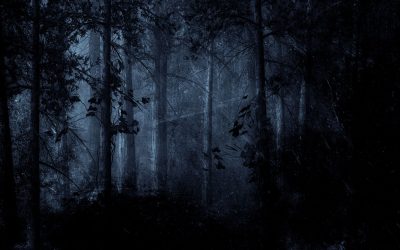 It has been a while since I last opened my journal. Days have given way to nights, and this cycle has in turn produced weeks and then months. By these measurements of time I have worked hard, and yet as I have worked, I have been joined by an unwelcome...
read more
You can change your mind at any time by clicking the unsubscribe link in the footer of any email you receive from us, or by contacting us through the website contact form. We will treat your information with respect. For more information about privacy, please see the
Privacy Policy
. By clicking OK, you agree that you are 16 years of age or older and that we may process your information in accordance with these terms.
We use MailChimp as our marketing automation platform. By submitting your details, you acknowledge that the information you provide will be transferred to MailChimp for processing in accordance with their Privacy Policy and Terms.