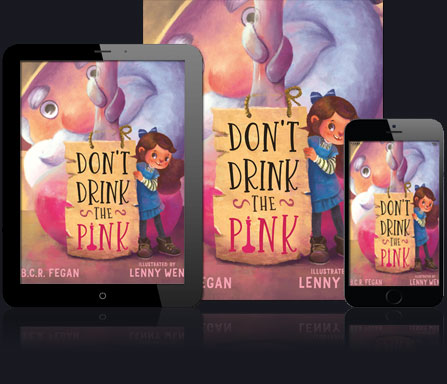 Madeline adores her grandfather – she always has. To everyone else he might seem a bit strange – an eccentric inventor – perhaps even a little mad. Yet Madeline knows that these are his very best qualities.
Exploring the special relationship between a grandfather and his grandchild, the potions in Don't Drink the Pink provide an apt metaphor for each magical moment. Yet with birthdays comes aging and this tale doesn't shy away from what this means for both the young girl and her lovable grandpa.
PICTURE BOOKS, MIDDLE GRADE AND YOUNG ADULT FICTION
---
Explore a library of magical tales embedded in education, values, and purpose.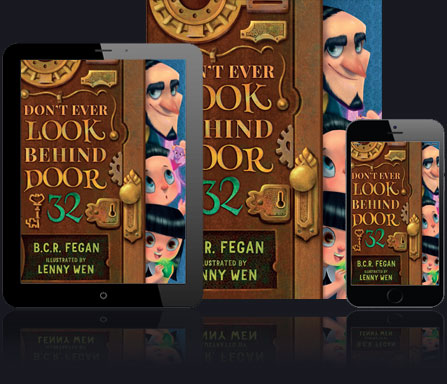 Don't Ever Look Behind Door 32
When Jack and Olivia stumble upon a mysterious castle, they quickly discover that it is a magical hotel filled with strange and wonderful creatures. Mr Nicholas Noo – their friendly host – quickly ushers them to their room and invites them to explore every other room with only one solemn warning – don't ever look behind door 32.
Readers will enjoy the discovery of unique rooms, memorable rhyming and counting the objects behind each door. With a subtle emphasis on cardinal numbers and simple addition, this imaginative book effortlessly imparts foundational numeracy skills in an enjoyable and deeply satisfying way.
AN ADVENTURE THROUGH THE LITERARY WILD LANDS
---
Explore the challenging world behind the writing, publishing and marketing processes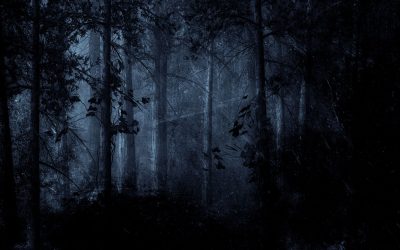 JOURNAL ENTRY #15It has been a while since I last opened my journal. Days have given way to nights, and this cycle has in turn produced weeks and then months. By these measurements of time I have worked hard, and yet as I have worked, I have been joined by an...
AN INVITATION TO JOIN ME
---
As I continue to write and explore these literary Wild Lands, I am seeking a small group of companions. Would you be interested in hearing from me from time to time? It's lonely out here.